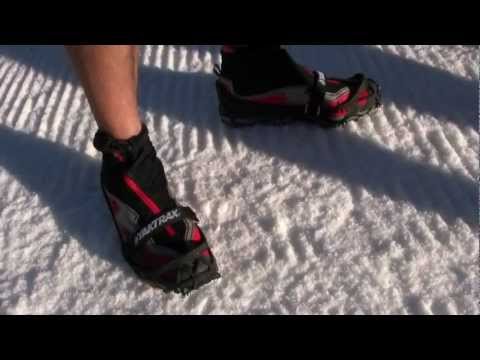 Enlarge
Reduce
La Giettaz en Aravis
Aravis Snow Trail
For sports enthusiasts, come and face the challenge of this foot race on groomed snow. 4 trails : one about 5km (extra soft) for young 12-15 years, one about 11km (soft) and another 15 km (expert). Finally, children (6-11yrs) can run the "Croué Trail", on the cross-country tracks.
Front de neige du domaine skiable

Front de neige du domaine skiable

Le Plan
73590
La Giettaz


Parcours 2019 en cours de finalisation, nous avions en 2018 :

L'Extra Soft, 7 km et 310m de dénivelé positif, course réservée aux 12-15 ans.
Pour les deux autres parcours les participants, dès 16 ans, peuvent choisir 2 niveaux de difficulté.
Le parcours « Soft » suit un tracé de 12 km et d'un dénivelé positif de 750 m qui emprunte les pistes de skis.
Les plus endurants essayeront le circuit appelé « Expert » : 17 km et 970 m de dénivelé positif.
Les tracés longent la forêt et se poursuivent sur les crêtes pour offrir un panorama à 360° sur les massifs environnants : Aravis, Beaufortain et Mont-Blanc.
Au point culminant de la course et du domaine skiable, le Torraz à 1930 m, les coureurs se ravitaillent avant d'entreprendre la descente. Le lieu de départ de ces 3 courses est le même, seul l'horaire de départ diffère.
Les bâtons et pointes sont autorisés tout au long des 3 boucles.

La remise des prix se fera dans la foulée, un repas est prévu sur place.

Et pour les coureurs en herbe (6-11 ans) : La Croué Trail
Course ludique organisée à proximité du front de neige. Cette course ne sera pas chronométrée. Tous les enfants participants sont récompensés. Départ 11h, distance 1,5km
Opening period
Sunday 29 March 2020.
Prices
From 31/10/2019 to 27/03/2020
Reduced price: 3 to 16 €.
From 28/03 to 29/03/2020
Full price: 5 to 22 €.
Booking
Direct, Réservation en ligne sur RaidLight