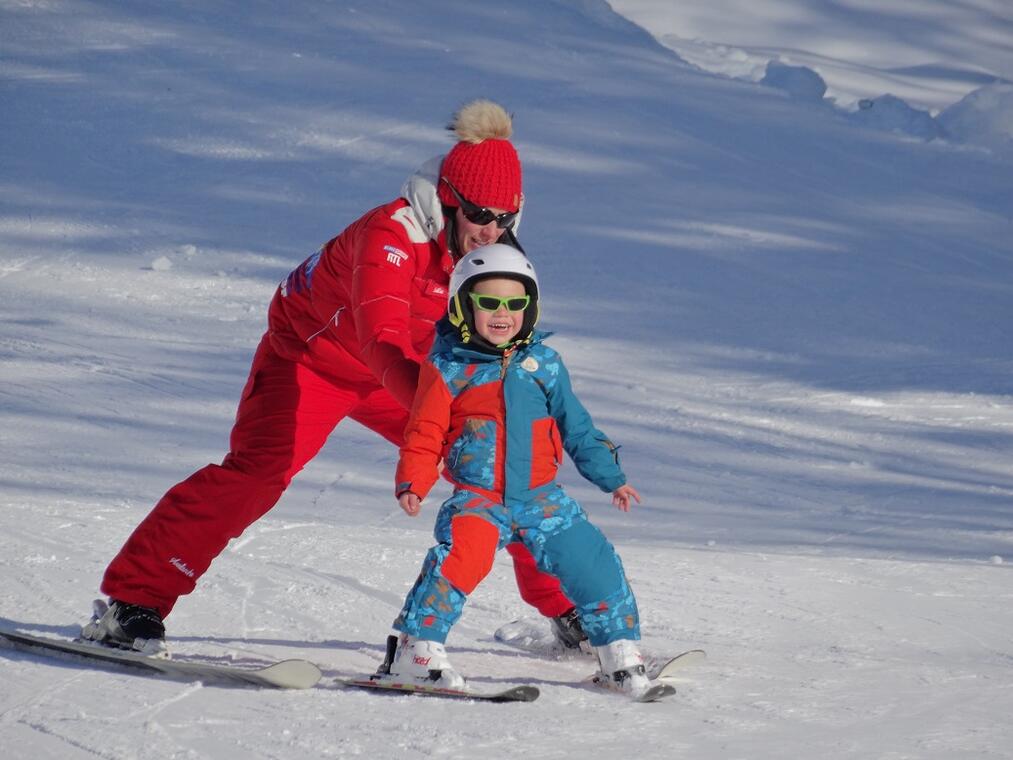 Les Croués (Ski lessons for children 3years old)
Lesson,
Equipment hire,
Group lesson,
Ski,
Jardin des neiges (snow nursery)
in La Giettaz
At the age of 3, your child can join the wonderful world of Club Piou-Piou and his friends.
Children will love it...and it gives peace of mind to their parents, who can go off skiing!

Why not let your children have their first winter sports experience in a setting that has been especially created for them. The team at Club Piou Piou introduce children to skiing from the age of 3 years, a combination of play and learning in a secure area.
With 4 pupils per instructor (+ or - 1), the little skiers will be able to discover at their own pace the very first joys of sliding in the snow!
From

December 17, 2022

to

December 31, 2022

From

January 1, 2023

to

March 26, 2023
18 €

97 €

Medal included
18 €

97 €

Medal included
From

January 2, 2023




until

February 3, 2023

From

February 5, 2023




until

March 3, 2023

From

March 6, 2023




until

March 24, 2023
Monday

11:00 AM - 12:00 PM

Tuesday

11:00 AM - 12:00 PM

Wednesday

11:00 AM - 12:00 PM

Thursday

11:00 AM - 12:00 PM

Friday

11:00 AM - 12:00 PM
Tuesday

4:00 PM - 5:00 PM

Thursday

4:00 PM - 5:00 PM
Wednesday

11:00 AM - 12:00 PM

Thursday

11:00 AM - 12:00 PM

Friday

11:00 AM - 12:00 PM