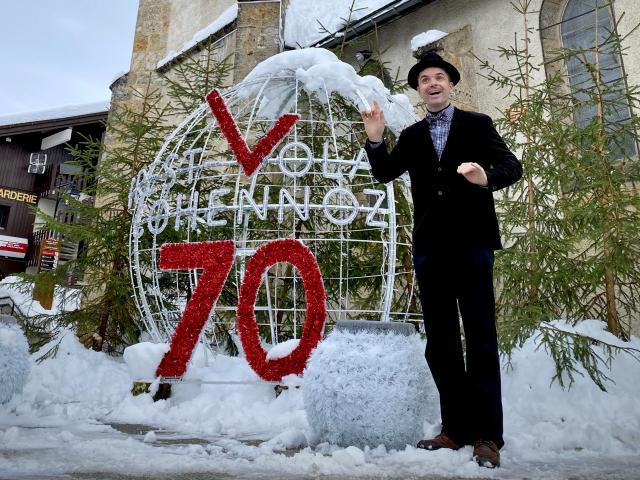 Join us at the end of the day, as the sun sets on the place du Bouloz, next to the town hall of Crest-Voland.
After just a few moments, in a puff of smoke, the actor appears: it's Lucien.
He needs your help to find Odile, his childhood sweetheart.
Come and embark on this interactive tour, full of humor, stories and anecdotes about the village of Crest-Voland / Cohennoz.
You will learn about the historical characters who played an essential role in the life of the village and the development of the resort.