Flumet's lake
A perfect little paradise for all the family! Flumet lake is open and supervised by lifeguards all summer.
There are even some shady spots to hide from the blazing sun and food available on site.
Don't forget the annual water festival in July with giant slides, activities and plenty more surprises!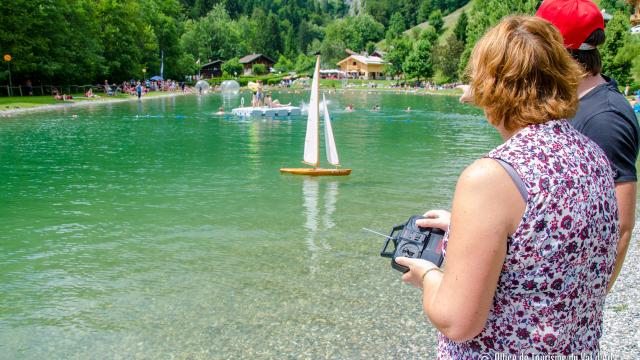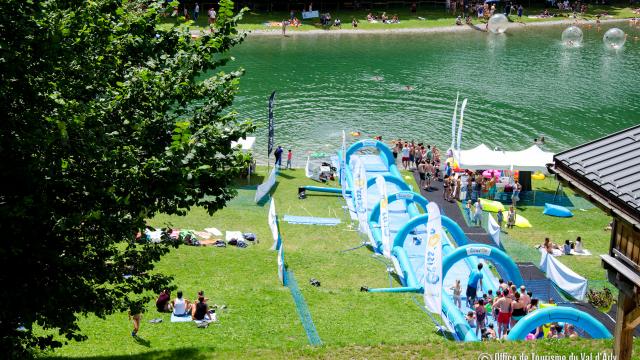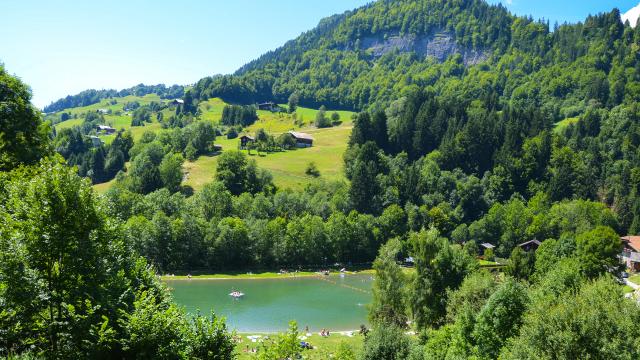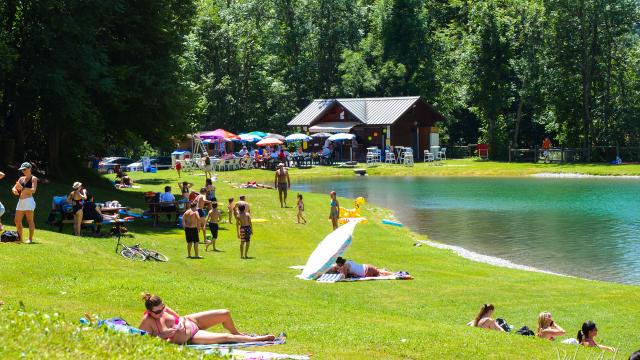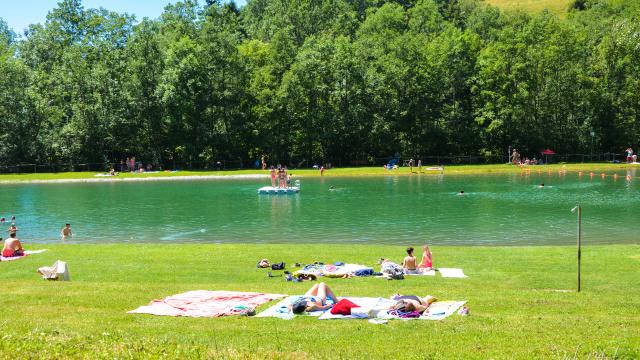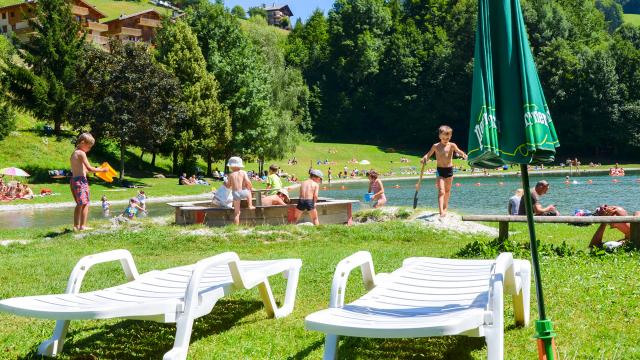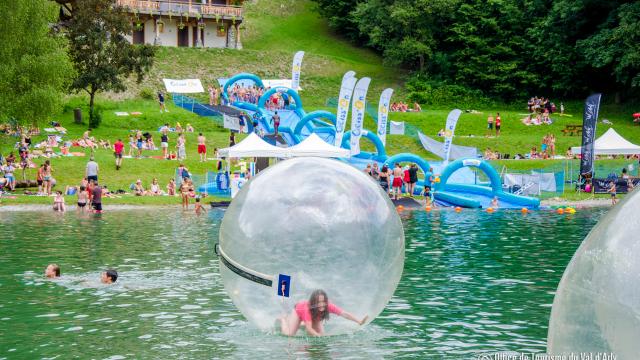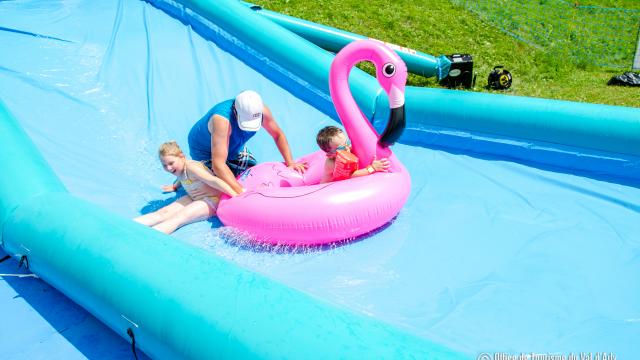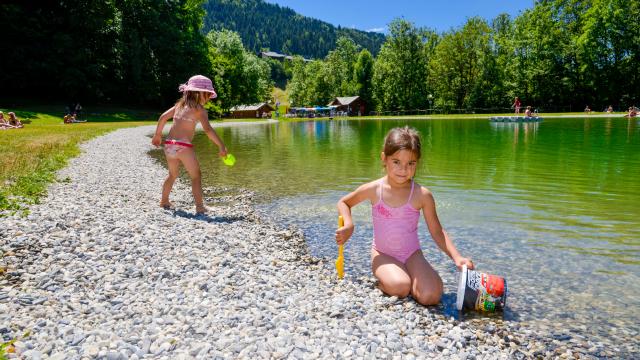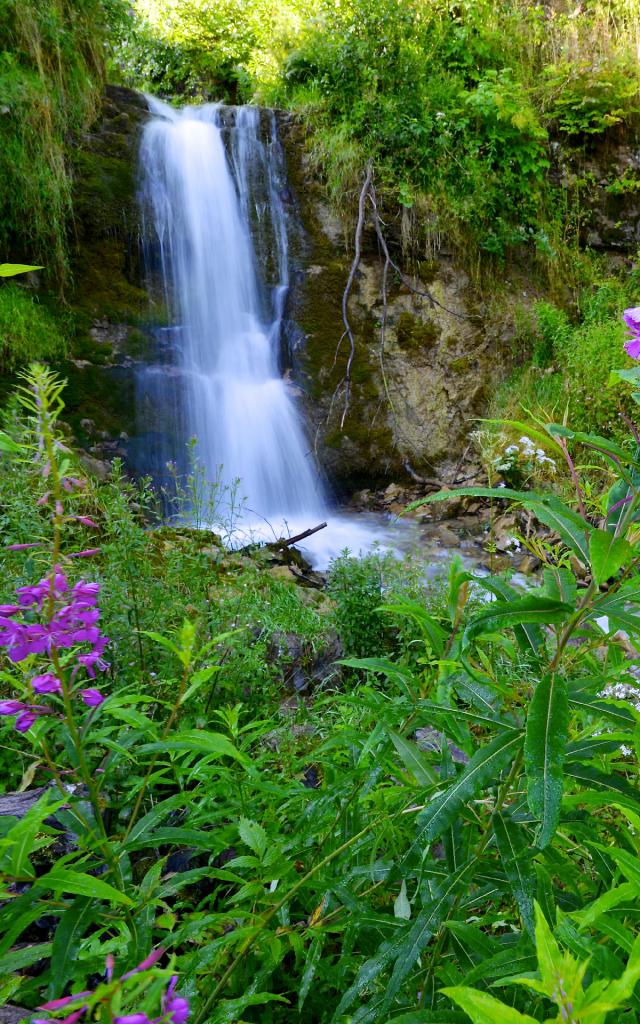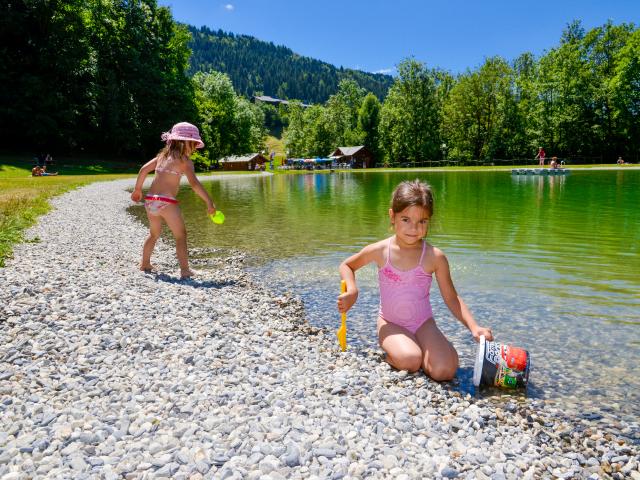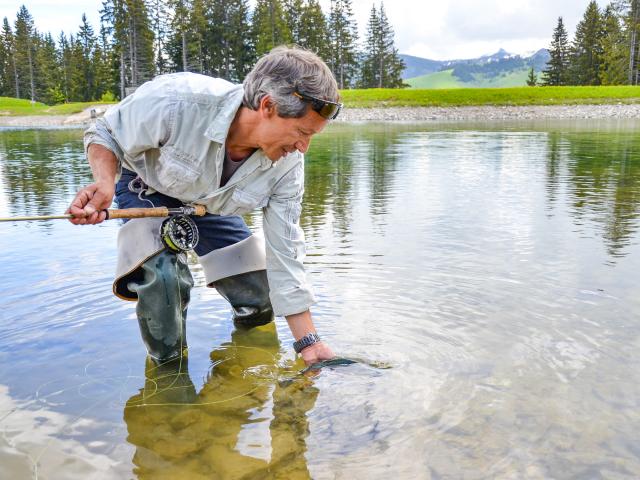 With temperatures rising, crowded beaches and a heat wave on the horizon, escape the city and get some fresh air!
Throughout the Val d'Arly, rivers and mountain lakes are ideal places to enjoy a moment of pure relaxation.
The lake of Flumet invites you to swim with your family and to relax on its beaches.
And why not have a picnic or a barbecue facing the Mont-Blanc around the Lachat lake on the heights of Crest-Voland / Cohennoz?
As for the hikers, they will appreciate a comforting break at the Plan Dessert lake, in the heart of the Vorès cirque at Notre Dame de Bellecombe.
You can enjoy the lakes and rivers of Flumet, Crest-Voland / Cohennoz, Notre Dame de Bellecombe and La Giettaz en Aravis.
Numerous streams and lakes are great for fishing or just for dipping your toes in for a good country picnic.