Itineraries
Guides
Enlarge
Reduce
La Giettaz en Aravis
Alpes Aventures MCF bike school
Alpes Aventures is a team of enthusiasts who puts at the service of its customers its experience in the supervision of both conventional and electric ATV. We offer private lessons, groups or internships from 3 years old.
11 allée Jean-Lou
73590
La Giettaz


L'école de VTT MCF Val d'Arly vous propose des formules à la journée, 1/2 journée, week-end ou des stages de plusieurs jours : traversée des Alpes, Tour du Mont-Blanc, raids VTT, stages enfants…
Groupes, seminaires.
Opening period
All year round between 9 am and 6 pm.
Booking
Direct, Alpes Aventures
04 58 23 10 00
contact@alpesaventures.com
Good deals
Pensez MCF pour votre VTT Tour du Val d'Arly
- Pensez au VTT sur neige pour cet hiver !
Off-road scooter rental
Battery assisted mountain bike rental
Online shop
Enduro MTB rental
Accessible for wheelchairs with assistance
Only 1 step <15 cm
Authorization of provider
Professional qualification JS
State diploma
French Cyclist Instructor
Cycle sports
Various sports
Trottin'herbe / Devalkart (grass scooters and go-karts)
Cycle touring
Mountain biking
Cycling
Cycle-cross
Electric-assisted bike
Electric-assisted mountain bike
Fat Bike
Electric Fat Bike
Stays
There is no results in this selection
Val d'Arly tour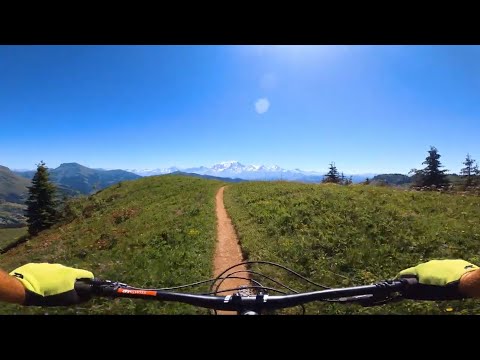 Enlarge
Reduce
Flumet / St Nicolas la Chapelle
Val d'Arly Tour
The Val d'Arly Tour by mountain bike offers the chance to explore the area's most beautiful scenery, with Mont-Blanc as backdrop.
And if you want to go even further, then think about hiring a battery-assisted mountain bike!
Positive altitude difference
4343m
References guidebook
Roadbook for sale in tourist offices for € 3.00.
Nature of the land
Pebbles, Ground
147 Rue du Mont Blanc 1st floor
73590
Flumet


A tour of the Val d'Arly mountain bike or electric mountain bike with several possible starting points: Crest Voland / Cohennoz, Our Lady of Bellecombe, Flumet, Saint Nicolas Chapel or Giettaz in Aravis.
2 variants are possible for this Tour, the long version with 98 km and the shorter version with 76.3 km.
This Tour can be done on one or more days depending on your level.
On the program, alpine pastures, typical hamlets, ancient chalets, wildlife with a thousand colors, unique panoramas, magnificent landscapes ... the summer also makes the mountain dream!
Opening period
From 15/06 to 30/09.
Prices
Free access. A VTT Map is on sale at € 3 in the offices of the tourist offices of Val d'Arly.
Road Books
Editorial / downloadable file
Secrets tour
Enlarge
Reduce
Crest-Voland Cohennoz
Tour of Secrets
Discover a different side of Val d'Arly...culture and cycling combine during this family-friendly itinerary that explores the treasures of Val d'Arly Mont-Blanc. Electric touring bikes offer an added bonus, sure to make this an unforgettable experience.
Réconciliez-vous avec le vélo et la visite culturelle !
Venez découvrir le moindre recoin du Val d'Arly, ses lieux cachés où l'histoire s'éclaire au soleil d'automne.

Le mélange Vélo Électrique de Randonnée et découverte des trésors cachés du Val d'Arly font de ce parcours une expérience unique.

Sur les conseils de votre loueur, vous apprendrez à gérer votre autonomie d'assistance électrique pour aller plus loin et profiter au maximum.
Vous connaîterez l'euphorie de pouvoir monter les côtes à 15km/h mais attention, nous vous conseillons de ne pas dépasser les 7km/h de moyenne en montée pour profiter de l'ensemble du circuit.

Attention : la portion Col des Aravis -> Flumet est une variante VTT avec des parties plus techniques. Évaluez bien votre niveau, demandez conseil à votre loueur.
Opening period
From 01/05 to 01/11.
Hire AEB
Lifts