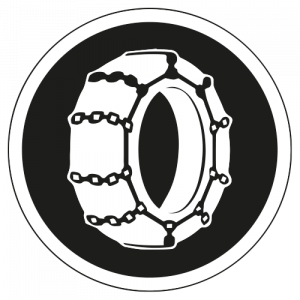 MANDATORY EQUIPMENT
Winter chains or tyres are now compulsory in mountain regions.
All vehicles have to be equipped with snow tyres, all-season tires or chains
from November 1, 2022 to March 31, 2023.
This requirement applies to light and commercial vehicles, motor homes,
heavy trucks and buses traveling in areas established by the prefects.
Their drivers will have to : have removable anti-skid devices (metal or textile snow chains) to equip at least two driving wheels or be equipped with four "winter tires".