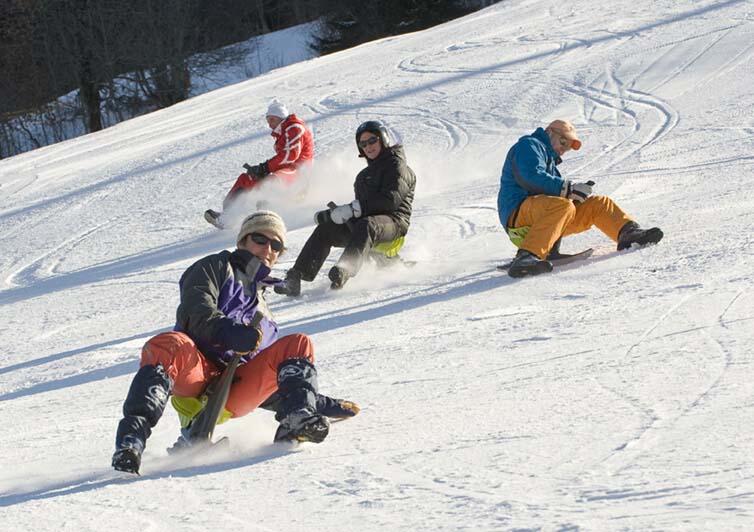 Introduction to Yooner with the ESF ski school
Accompanied,
Winter sports,
New winter sport
in Flumet
A new way of sliding! Yooner is an invitation to slide: light, handy and very comfortable, you will get surprising sensations from the first turns.

Whatever your level, you will appreciate this fun and easy winter sport. On your seat, you will be able to play with the relief of the slope thanks to its suspension, taking turns close to the snow. This is a real snow karting!

Equipment: high shoes and compulsory gloves.
Environment

Mountain location

Bottom of slopes

Spoken languages
Groups (Max capacity)

8 Person (s) mini
8 Maximum number of people
From

December 23, 2023

to

December 31, 2023

From

January 1, 2024

to

April 14, 2024
From 20 €

From 20 €

From 20 €

From 37 €

From 40 €

this price don't include the materia.
the location of Yooner at Rey Sport or Socquet sports
From 20 €

From 20 €

From 20 €

From 37 €

From 40 €

this price don't include the materia.
the location of Yooner at Rey Sport or Socquet sports
From

December 23, 2023




until

April 14, 2024
Tuesday

9:00 AM - 5:00 PM

Wednesday

9:00 AM - 5:00 PM

Thursday

9:00 AM - 5:00 PM

Saturday

9:00 AM - 5:00 PM

* Subject to favorable weather Subject to snow conditions On demand