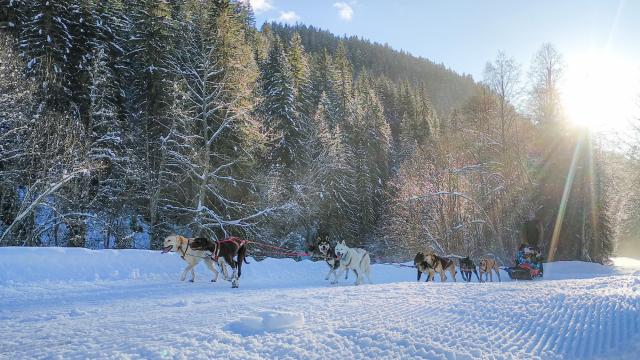 Arrival on the scene
Early morning
We arrive at the place, the place is beautiful, the snow fell freshly the day before and sprinkled the forest. The sun makes its appearance, it points its first rays from the Chaîne de l'Étale and illuminates the small plateau on which we are standing. The landscape becomes glittering, it's magical!
We hear the dogs and a first sled appears under the light while leaving the woods.
My whole family is excited and our children are excited …. It's soon our turn to go on the track.