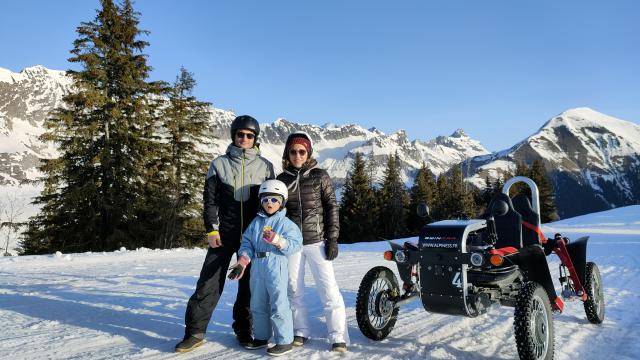 Discovering the swincar
Electric 4×4 quad bike
In order to mix things up on our family holiday in the mountains, with my partner and my son Martin we wanted to try a new outdoor activity in La Giettaz: a ride in a Swincar on the snow, organised by the company Alpiness.
The Swincar is an all-terrain vehicle with an electric motor on each wheel. It makes no noise while it's running and, most importantly, is very eco-friendly.
We chose the formula "Tea or Coffee with a view of Mont-Blanc" so we could spend a while admiring it.